Residential Pool Services
Maintaining a pool involves more than adding a few chemicals each week. Knowing the proper chemical balance required to keep your pool clear and clean is essential. That's why Totally Blu Full Service Pools is perfect for the job.
Our uniformed staff is thoroughly trained on the latest technology available in water chemistry, filtration systems, and equipment repair and replacement. A pool is a big investment and not servicing it properly can cost you.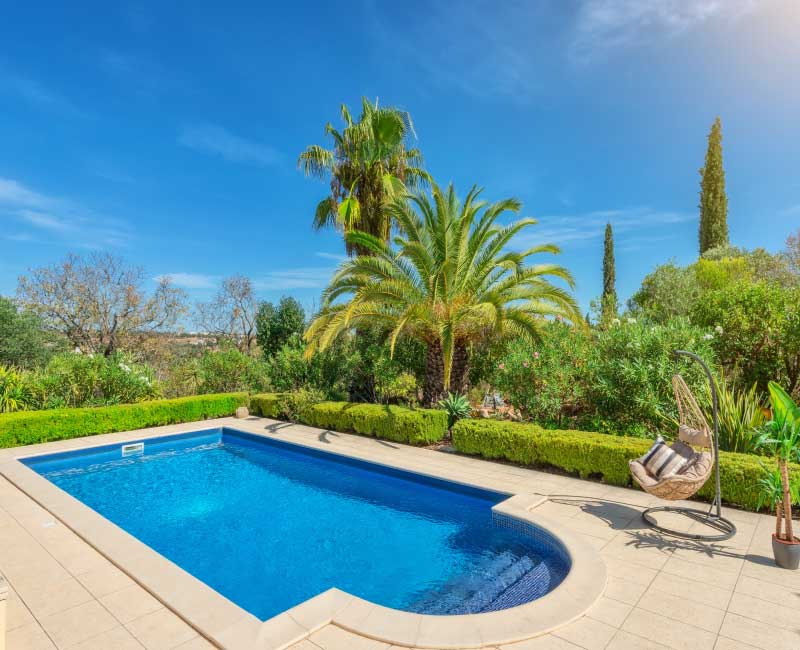 If an annual contract does not meet your needs, we also offer weekly pool maintenance – no contract required. All pool chemicals are included with weekly service, which eliminates hidden charges and escalating pool maintenance bills.
Totally Blu Full Service Pools will clean your pool thoroughly each visit. Totally Blu Full Service Pools will also monitor the filter and keep up with all other standard pool cleaning services. We have all the necessary equipment to vacuum, brush, scrub, and remove any algae, or bacteria that may be growing on the pool shell. Totally Blu Full Service Pools Swimming pool cleaning full service includes unlimited backwashes and full filter cleanings throughout the year as needed.
Totally Blu Full Service Pools understand that many swimming pool owners take care of the standard pool cleaning services on their own, but would like to have a service professional maintain the proper chemical balance of their pool. This is why we give our customers the chemical service option. Please call us today and we can tailor a plan that meets your needs.
Questions? Contact Us Today!